Spotlight on Talent – Jack Truman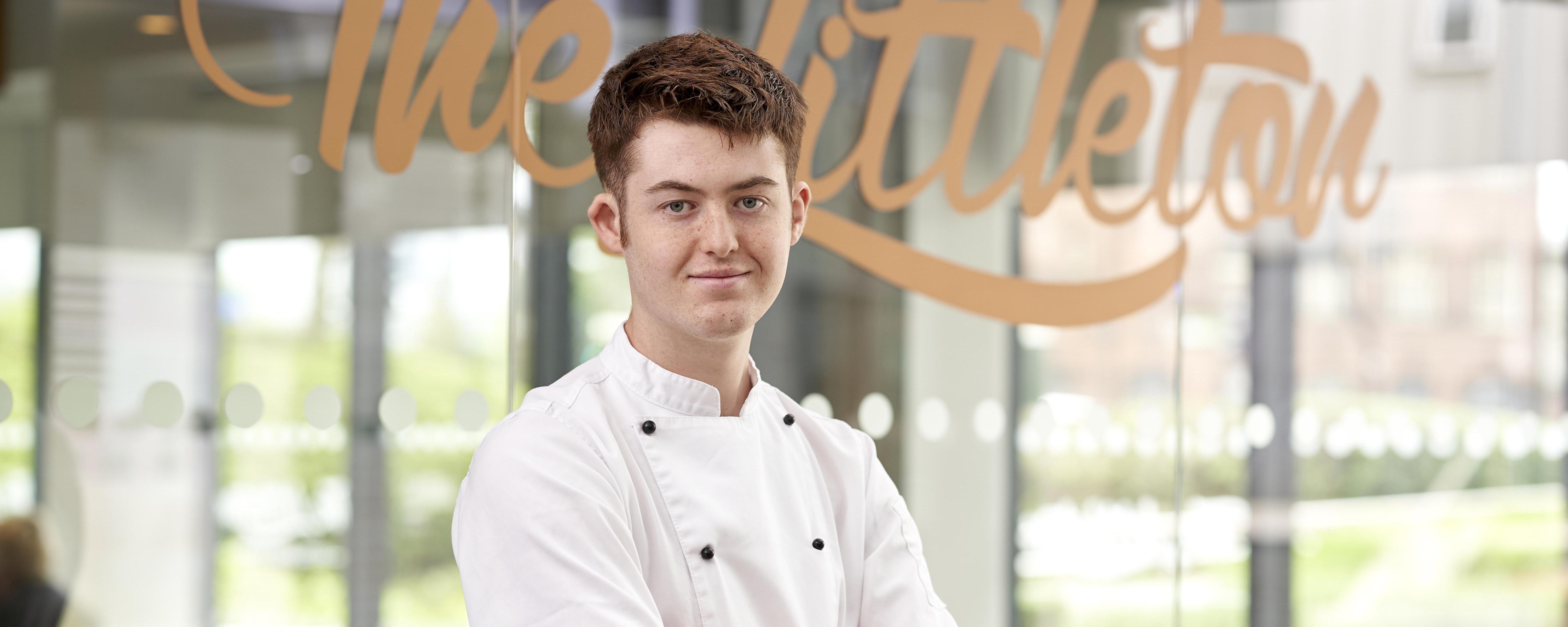 Studied: Level 2 Certificate in Professional Cookery and Level 3 Advanced Diploma for Professional Chefs
Progression: HNC Hospitality Management and employment at The Littleton
Jack enjoys being a cookery and hospitality student at Walsall College because of the range of opportunities that have been and continue to be available to him.
"You don't just learn the kitchen basics, you learn specialist skills so that you can be flexible about where to take your career," said Jack.
Now into his third year at the college, Jack has experienced and seen his classmates benefit from work placements.  These have been at locations including The Littleton, Fairlawns Hotel & Spa, Wolverhampton Racecourse and The Boat Inn, Lichfield.
"Studying in the college kitchens and through work placements means that you get training in pretty much every area of professional cookery," he continued.  "This gives you more choice and lets you find out where you shine.  It's also a way for you to keep getting better because you're always inspired to try out new dishes."
Since completing a work placement at The Littleton, Jack has provided holiday cover and has had temporary work at the restaurant to fit around his studies.
"The team here are friendly and approachable.  They've taught me a lot," said Jack.  "Working in a kitchen can be intensive.  But it does get easier the more you get used to it.
"As with most jobs, it's all about doing the planning and preparation work first.  Sometimes that's the hardest bit.  So once that's done you appreciate your efforts more."
Jack has decided to continue his training to a higher level.  This is to help him fulfil his ambition of eventually owning his own bistro pub.  The type of place that offers 'nice, affordable food'.
"Everything I've learned so far about being a chef has been incredibly useful," continued Jack. "Now I'm interested in finding out more about the work involved in running an entire kitchen and putting events together.
He added: "I think that getting your first big break as a chef can be tough.  Especially as employers will look at people with lots of experience.  But I think the right qualifications are an advantage too.  They prove how skilled and committed you are.  Although with the college, you get both things in one go."