Welcome to Walsall College
We are one of the most successful colleges in the country – a place where more than 14,000 people study vocational technical qualifications, apprenticeships and higher education programmes each year.
Whether you're looking to study here as a school leaver, higher education student, apprentice, adult learner, or an employer looking to develop your workforce, you'll find we've got training and courses to suit all needs and ambitions.
800
Apprenticeship Employers
89
Courses Aligned to Local Skills Strategies
"Walsall College is uniquely and proudly vocational. Our greatest passion is unleashing the potential of individuals, communities and businesses; our greatest legacy is the talent of our students: skilled, professional and enterprising."
"To provide students with an outstanding learning experience, education and skills development to support them into higher levels of study and jobs."
Supporting People into Higher Levels of Study and Jobs
We are an exciting and safe place to study, a place where everyone is welcomed and supported in reaching their full potential, whether that is higher levels of study or into employment.
We have an extensive range of facilities across our five campuses, with the latest state-of-the-art equipment modelled on industry standards, so you can be sure that you will be gaining skills that employers are looking for.
We Listen To Employers, We Help Create Jobs
We work closely with more than 600 employers, along with the Black Country LEP and West Midlands Combined Authority, to ensure our students develop the qualifications, attributes and work-related skills to match the region's growing employment sectors now and in the future.
We support the creation of job opportunities for people across the region and help business grow – fuelling economic development, inward investment and ambition for everyone in the area.
If you are considering studying with us, we  hope you find the course you are looking for. If you are an employer, please let us support your business needs. For all of our customers, we will be with you every step of the way.
To read more about our 2017-2020 Corporate Strategy, Click Here.
An Outstanding Place To Study
Walsall College is currently graded as Outstanding by Ofsted.
Here's some of the feedback from our recent Ofsted report:
Staff provide outstanding advice and guidance to help students make progress and achieve. Working relationships between staff and students are very strong and create a friendly, inclusive and safe environment
The standard of student work is exceptionally high
Students progress into industry-related employment
All tutors possess a high degree of skill and knowledge gained from their vast experience in the industry
The resources to support teaching are of an exceptionally high standard
Staff are all current practitioners and supported by exceptional specialist facilities
The development of students' personal, social and employability skills is outstanding
Learn more about Walsall College Graduate attributes here.
Walsall College is committed to achieving excellence, and we've won numerous accreditation's and awards over several years:
Walsall College was graded 'Outstanding' by Ofsted in its latest inspection.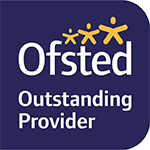 We are highly commended by the Quality Assurance Agency for Higher Education (QAA).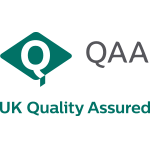 The unique quality framework for the effective delivery of information, advice and/or guidance on learning and work across the college.