How the hospitality industry has created a new recipe for success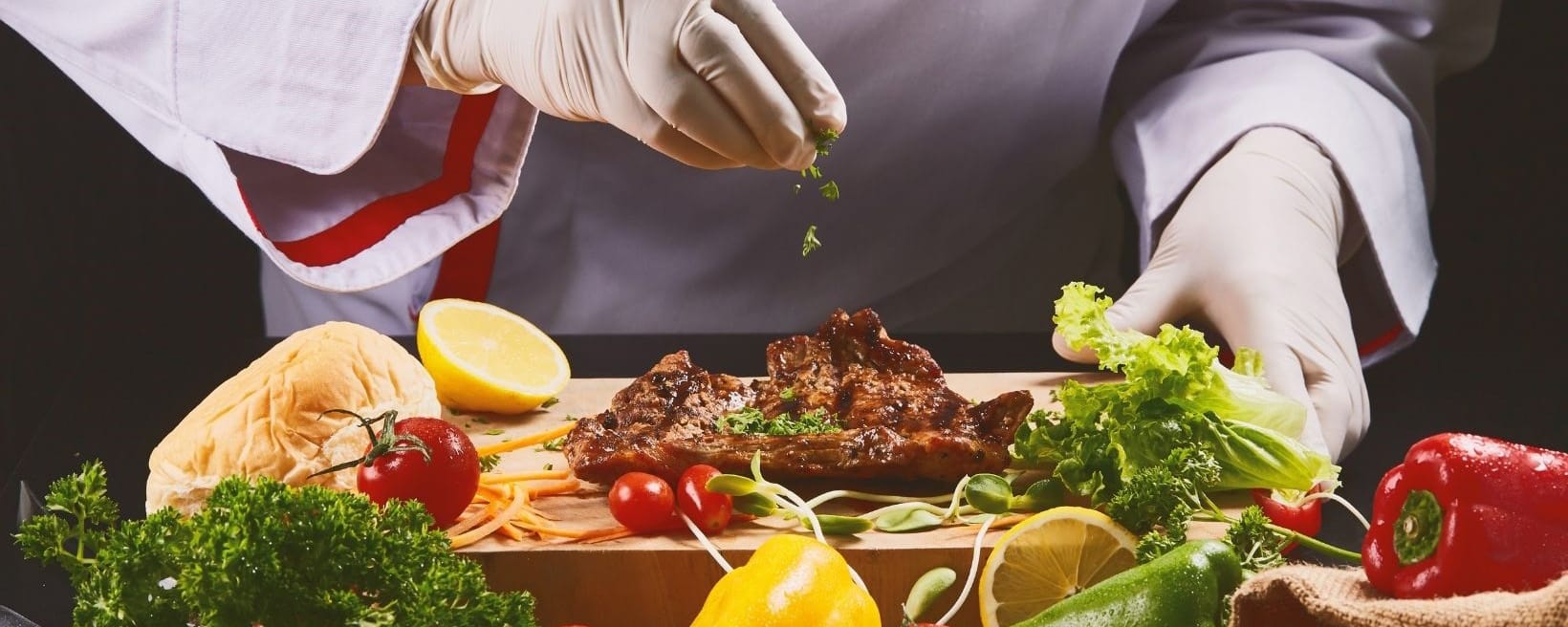 It's safe to say the hospitality industry was probably the hardest hit during the pandemic – with restaurants, pubs and hotels all forced to close their doors. At the same time, we saw a decline in confidence from customers who previously never thought twice before visiting one of these places.  So much so, that in May 2020 a YouGov survey, between 57% and 63% of people said that they would feel uncomfortable about visiting restaurants, pubs and coffee shops when restrictions were lifted. 
As a result, hygiene, food waste and take away options have all become important factors for restaurants hoping to continue trading in order to survive.  Keep reading to discover a few more ways the hospitality industry is learning to adapt to their 'new normal'. 
Getting creative with cooking 
With empty kitchens and dining seats around the country, restaurants were left with food that had no purpose. In order to keep business afloat, many restaurants have made the decision to provide a takeaway service- turning their hostess staff into delivery drivers. This really is a favourable situation, as customers are now able to experience fine dining from the comfort of their own homes. For lovers of cooking, others restaurants are providing 'DIY meal kits' so customers have the finest ingredients and recipe ready to prepare a restaurant-quality meal at home. 
We're also seeing a rise in restaurants and cafes, such as Damascena Souk, who are opening up grocery stores filled with their own branded produce. Walking through the aisles of these stores, you'll often come across unusual or rare items you wouldn't necessarily find in your local supermarket. 
Thinking sustainably
Whilst there was a brief decline in our carbon footprint at the height of the pandemic, we're seeing a sharp rise in food packaging and food waste. Increased use of takeaway containers, disposable menus and cutlery have all contributed to a wider discussion about how restaurants can keep us safe without causing further harm to the environment. Coffee shops have perhaps lead the trend in offering a discount if you provide your own cup. Maybe this is the way forward for restaurants too? 
Food hygiene and safety 
Perhaps the one positive to come from a global pandemic is the closer inspection on food hygiene practices within the hospitality industry. We're seeing greater efforts put into sanitising dining areas and kitchens, as well as overall staff hygiene- which can only be carried forward. 
A rise in the local and independent food market
It may be surprising, but now more than ever, there is a growing interest in independent restaurants and cafes. With many unable to travel, people have taken to exploring restaurants and cafes in their local area – who are often small, independent businesses. 
Many have also been inspired to start their own online catering businesses through social media. Afternoon tea picnic boxes, miniature party food and 'home cooking' style food have all become highly popular, particularly amongst the millennial generation who are determined to make the most of a difficult situation. 
Saying "I do" over Zoom
It might be silly to say we're lucky, but we are very fortunate to live in an age where we have the ability to connect with our loved ones digitally. Weddings, funerals and other special events have all been saved thanks to online streaming facilities, such as Zoom. Whether it might be transport, personal issues, or government guidelines, thousands of people are still able to be part of important events. 
It's no secret the hospitality sector plays a vital role.  According to the Office for National Statistics, prior to the pandemic households spent just under £200 a month on food and drink away from home. 
Whilst it might be a slow return to normality, the industry is creating a more sustainable and practical blueprint for when the time comes. If you'd like to be part of these exciting changes, at Walsall College we can help you get there. We have outstanding facilities, including industry standard kitchens, as well as an award-winning restaurant ready to provide you with highly valuable work experience.
Apply now to secure your place for September.  See our Hospitality and Events courses.
Tag:Baking, Chef, cooking, Event, event-management, Food hygiene, Food waste, health-and-safety, Hospitality, restaurant, sustainability, Takeaway