Spotlight on Talent : Lucy Moseley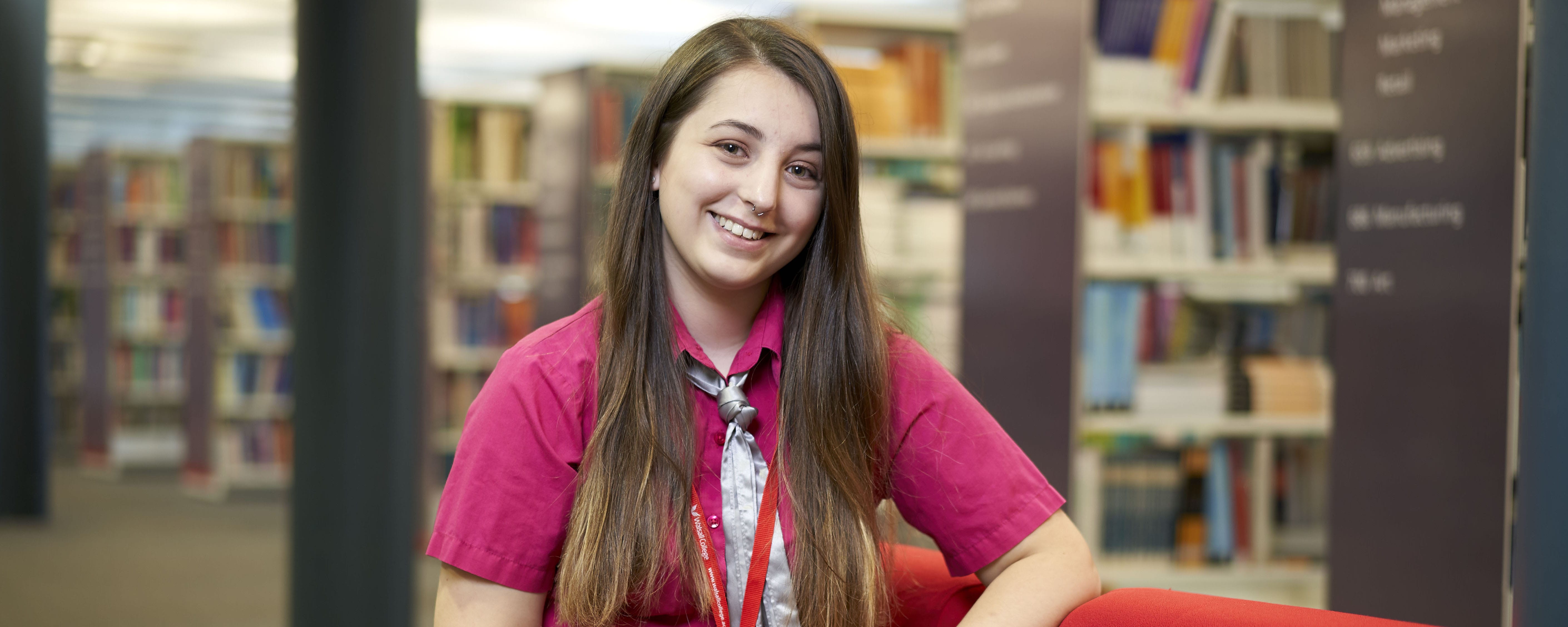 Studied: Level 3 Travel and Tourism
Progression: Degree in Visitor Attractions and Resort Management at Staffordshire University
Operating crowd control, being an information host and hosting in a scary visitor attraction are just three of the roles Lucy Moseley has been carrying out as part of her tourism industry training.  Her degree in Visitor Attractions and Resort Management sees her completing placements at Alton Towers and at Birmingham Sea Life Centre.
Opportunities like these are partly what attracted Lucy to her degree course.  They are also supporting the ambitions she developed during her travel and tourism course at Walsall College.
This is despite the pandemic affecting some of the activities she had been looking forward to experiencing as part of her degree.
"Many of our placement opportunities have been put on hold due to park's closure," explained Lucy.  "This has definitely impacted on the experiences and networking possibilities I would otherwise have taken up.  That said, university is going well.  I've got some great friends and lots of memories I can look back on."
Lucy's degree goes further into some of the topics she first studied in college at Level 3 such as Conference and Events Management and An Introduction to HR.  She is also exploring new avenues such as VARM (vulnerable adults risk management) Operations.
Most exciting of all is a module that will see Lucy and fellow students designing and marketing a theme park, pitching ideas to Alton Towers senior management.
While Lucy's ultimate aim was to secure an international internship at Disneyland Paris, the pandemic has resulted in her expanding her horizons and now hoping to train at the Orlando Park.
"Working at Disneyland has been my dream since I was at Walsall College," said Lucy.  "Their internship programme has been paused for now, so my new plan is to extend my degree to a top-up in Events.
"This will give me enough time to complete the international internship programme once I graduate in 2023 as well as giving me a second degree, which can only continue to open more doors for me in the future!"
Read more about Lucy's college experiences here.