Spotlight on Talent – Lauren Broxton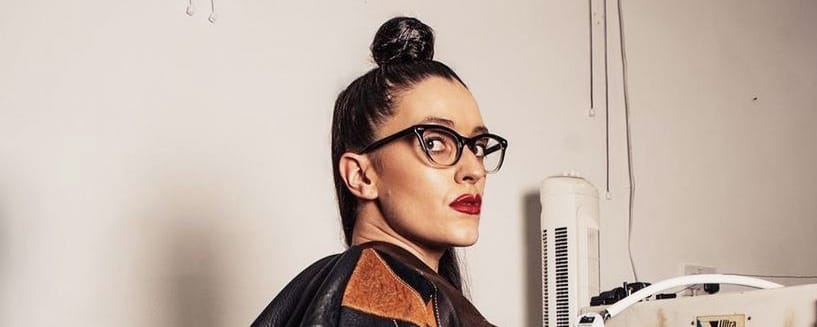 Studied: HNC & HND in Fashion & Textiles
Progression: Fashion Designer
Little did Lauren Broxton know when she began using leather for a university project that this would be the fabric she would build her fashion brand around.  Since 2021, she has made bespoke contemporary leather goods including clothing, handbags and other accessories.  She runs a handbag repair clinic too.
And not only is she a talented designer, she is a trained saddle machinist, spending two days a week working in a saddlery.
"Sustainability is a key part of who I am and my designs," said Lauren.  "Along with acquiring leather supplies from different companies, I actively collect pieces myself.  Anything from hardware to horse reins.
"During my university years, I went into various saddleries where I picked up several skills and techniques that I apply to my own work."
Although initially interested in fine art, Lauren decided to experiment with leather for one of her degree projects and learned hand-stitching techniques.  From there she hasn't looked back.
"Setting up your own business is hard," said Lauren.  "You have to make a lot of sacrifices and wear a lot of different hats if you're ever going to make it work.  But I really love what I do, so that makes it all worth it."
Lauren praises her higher education journey for guiding her towards her dream career and helping her fulfil her ambitions.
"I chose the college as it was newly developed at the time, had a great reputation and excellent fashion and textiles facilities.
"Degree level studies encourage you to push yourself and guide you along avenues you might not initially consider getting in to," she continued.  "That open-mindedness and willingness to try new things is never something people regret doing.
"Higher education also helps bring together your skills set, work ethic and an industry network; all of which are invaluable at the start of your career and as you move forward."