Online gallery exclusively showcases student artists
The talents of Walsall College creative industries students are being showcased in an online exhibition.
The 2020 Creative Festival is taking place online in response to the Covid-19 outbreak. It features work from rising stars in art and design, illustration, photography, graphic design, fashion, performing arts, music and media.
The festival continues a long tradition of exhibitions by Walsall College students working all the way up to degree level. However, this first time in over 100 years that the exhibition is fully digital.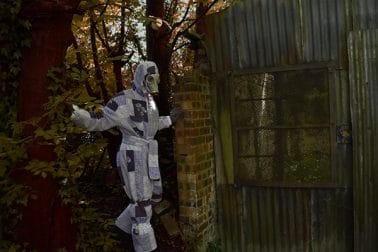 "Despite the difficulties presented by COVID-19 and lockdown, our students rose to the challenge and produced exceptional work," said Curriculum Manager, Alan Tyler. "This is an exciting and lively exhibition, showcasing a diverse range of disciplines. It's also a fitting culmination to the hard work, energy and commitment from our students and staff."
He added: "Our students will soon be moving forward to apply their knowledge and skills on higher level courses in the creative industries or in employment. This is a great chance for them all to come together to share and celebrate their achievements."
View their work here.