Ibstock Bricks once again supports emerging talent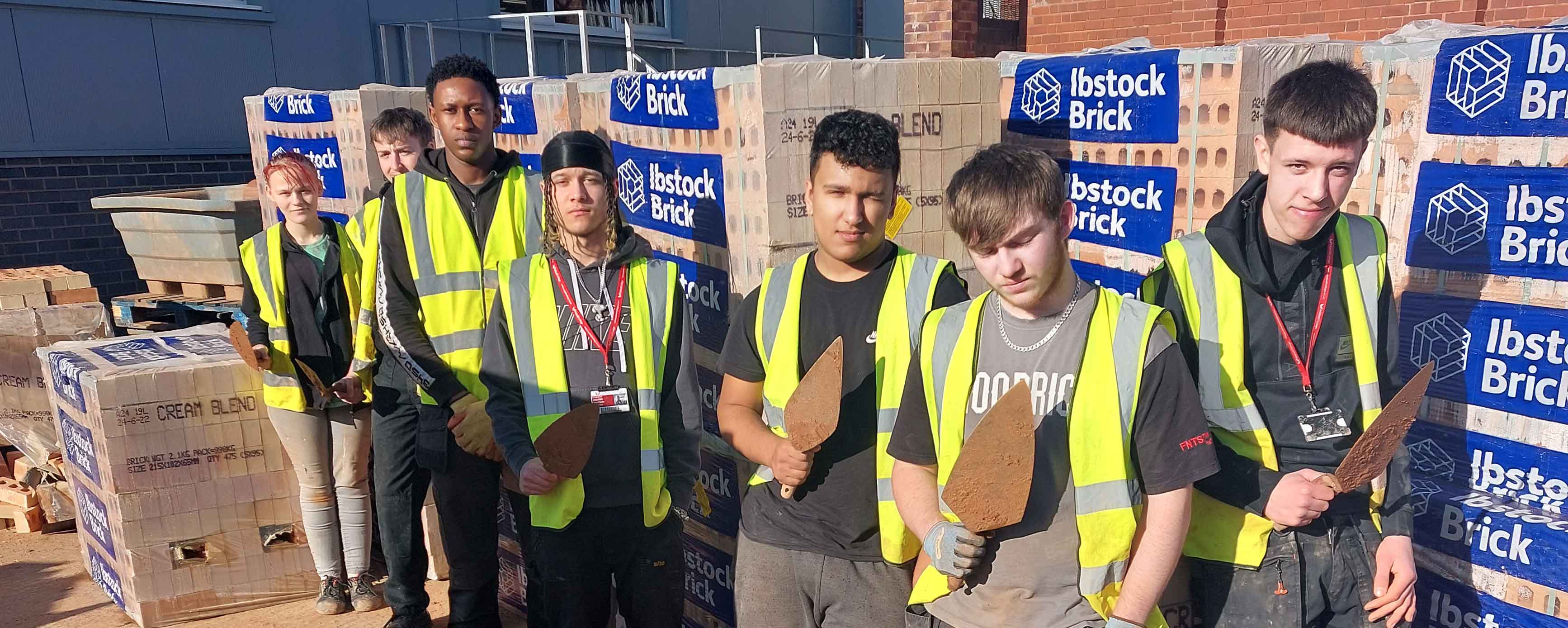 Leading brickmakers, Ibstock Bricks has shown their support to the next generation of bricklayers by making a generous donation to Walsall College for the second year running.
8,075 bricks, worth around £5,600 will contribute towards the training of the college's bricklaying and multi-skills construction students.
Lecturer, Paul Dixon said: "We are very grateful to Ibstock Bricks for continuing to help industry trainees hone their skills with brand new equipment that can be used for a range of teaching purposes.  With our construction students also set to benefit from new learning facilities and workshop spaces through a campus building extension this September, the college remains in a strong position to provide a high- quality teaching experience while supporting local demand for skilled workers."
Walsall College currently teaches 180 full-time and apprenticeship bricklaying students, with this number set to increase in September.
Further information about bricklaying courses can be found here.