Jake joins Nuttall on industry placement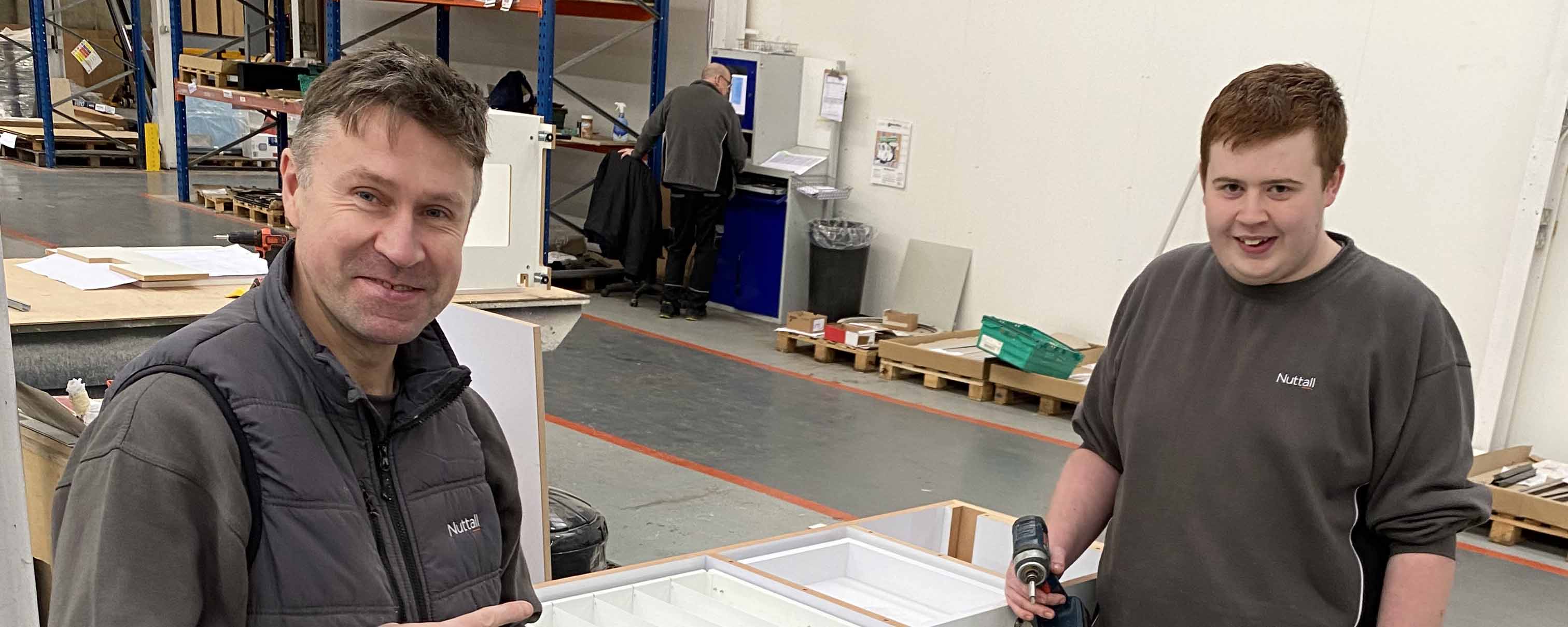 Retail display and interiors specialists, Nuttall, recently welcomed their first student from Walsall College on an industry placement.  Carpentry student, Jake Hughes joined the Dudley-based firm for a five-day placement that saw him work with senior bench joiners and on his own to help create interior and furniture displays.
He also familiarised himself with equipment in the CNC milling machine area and with design software.
Jake, who is on a Level 1 course said he had fully enjoyed his time with the company.
"This was my first real experience of being in work so I appreciated seeing everything that Nuttall has to offer from a job and career perspective," he said.  "It was also useful for me to use different hand tools and equipment and see some of the computing and digital work that goes on.
"My aim is to carry on in a Level 2 course next year and eventually work in bench joinery.  I feel I've improved my knowledge and skills through my placement and have a much better idea of what a full working week is like."
Simon Armstrong, Assistant Manufacturing Manager said: "It's been a pleasure having Jake with us. We couldn't have asked for more from him as he showed a great attitude and desire to learn.  He's a credit to Walsall college and definitely sets the benchmark for other students."
Nuttall has also supported the career aspirations of Walsall College's carpentry and multiskills construction students through career talks and a site tour.