Freshers Fairs make a welcome college return
Over 1,100 students experienced Freshers Fair fun at Walsall College.
Organised by the Students Union staff and student team, the two-day event saw local community groups, businesses and college departments showcase services, goods and activities aimed at helping new and progressing students and apprentices live college life to the fullest.
Student Union President and new College Governor, Sam Jarvis added: "The Freshers Fair atmosphere was just brilliant.  I'm happy that our student volunteers got to meet so many different people.  We want as many students as possible to get involved in how we develop and improve things for the benefit of the whole college community.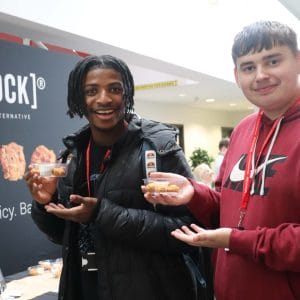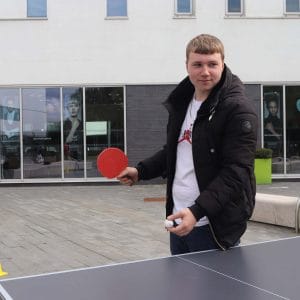 Freshers Fair exhibitors included The Light Cinema, Free Radio, Walsall Art Gallery and Asgard Games.  The Duke of Edinburgh Award and Activate NCS along with the college's sports and enrichment teams promoted volunteering, fundraising and sports participation opportunities open to students, as well as initiatives to be aware of.
Representatives from West Midlands Police, Walsall Council Road Safety and Healthwatch Walsall    also talked through the many ways they are supporting the health, safety and wellbeing of local people.
Sam, who studied computing added: "My main goal this year as president is to do more to support those from minority backgrounds who may struggle to fully integrate due to language barriers, a lack of confidence or because they think the SU is not meant for them.
"I know from personal experience what it's like to feel like you're an outsider, so I want to show how friendly and welcoming we are to everyone."
For further information about Walsall College's Students Union email studentsunion@walsallcollege.ac.uk