Creative Festival showcases rising star artists
Rising stars from art and design, illustration, photography, graphic design and fashion all came under the spotlight during Walsall College's Creative Festival.
The Festival celebrated the work of learners studying a wide range of courses from Level 2 to Degree Level 6.
Stunning exhibitions and shows took place at the college's Wisemore Campus and Walsall Saddlers Centre.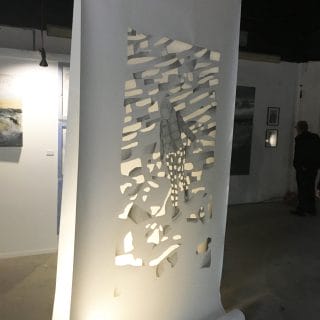 Melvin Glasby, Walsall Saddlers Centre Manager added: "We were delighted to welcome the Creative Festival to Saddlers Centre for the very first time. Walsall College is an important part of our community. We enjoyed bringing everyone together by hosting this event so that both the students, their families and our shoppers could all enjoy it."
A Catwalk Show also took place at the college, consisting of an artistic collaboration between fashion, hair and beauty, performing arts, dance and music students showcasing their end of year projects.Catwalk creation themes included sustainability, denim, and 80s English summer and leather accessories.
Alan Tyler, Curriculum Manager for Art and Design at Walsall College said: "Our students have shown outstanding levels of creativity, culminating in these stunning shows. This was an opportunity for everyone from aspiring art students to art lovers and industry professionals to admire the skills of up and coming artists and celebrate local talent."