College opens new £2 million Engineering Centre
Walsall College has opened a new £2 million state-of-the-art Digital Engineering Skills Centre to help address the skills gap within the industry.
Launched in conjunction with 2018's 'Year of the Engineer', the Digital Engineering Skills Centre includes the latest equipment to meet the needs of the engineering and construction industries.
The centre, based at 21 Portland Street, will include 3D printing technologies, robotics, industry 4.0 technologies, programmable logic controllers, CNC machines and high specification computers for industrial design processes, upskilling and learning.
The building is also home to advanced construction facilities, including those that assist with the planning, design, construction and maintenance of buildings.
The Digital Engineering Skills Centre is expected to meet the year on year growth in demand for training in the engineering and construction sectors.
The opening of the new centre has also enabled the College to expand its construction offer at its Green Lane campus, which includes new skills training facilities.
Walsall College currently offer a range of apprenticeships in both sectors, including a Higher Apprenticeship in Construction Management.
The Level 4 programme is for supervisors and assistant site managers who are looking to gain an NVQ qualification.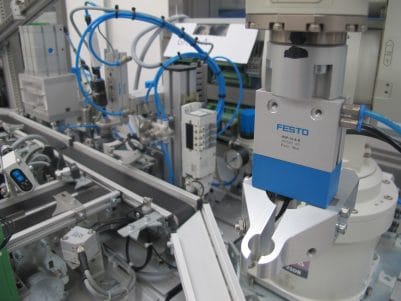 Jatinder Sharma OBE, Walsall College's Principal and Chief Executive, said: "We are thrilled to launch our latest centre, which will complement the state-of-the-art facilities we currently have across our other campuses.

The centre will enable the expansion of Walsall College's provision of full time, part time and apprenticeships within engineering and construction to meet industry needs across the region.

Engineering, manufacturing and technology offer real tangible long-term opportunities to people, especially in the West Midlands. Hundreds of apprenticeships and jobs are vacant in the sector and businesses continue to report skills gaps that are key barriers to efficient productivity.

This project will connect our students with new career opportunities, providing them with the education, training and employability skills they need to succeed in the engineering and construction industries."
Walsall College are now enrolling for courses, as well as offering careers advice and guidance on all the options available. For more information about enrolling on a course at Walsall College, please call 01922 657000.