Spotlight on Talent : Stephen Timmins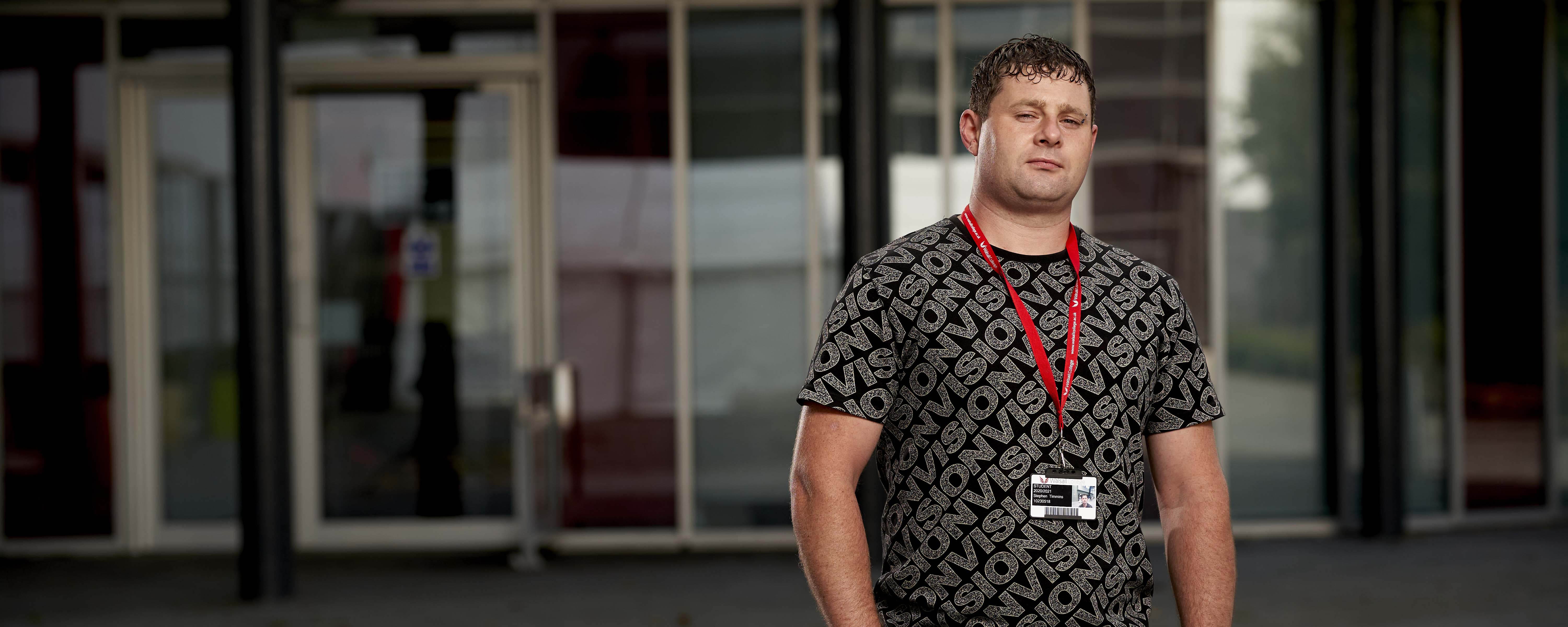 Studied: Level 2 and 3 Carpentry
Progression: Freelance carpenter
Stephen Timmins is experiencing new opportunities to learn, train and work.  This comes after he decided to prioritise his health and wellbeing through a change of career.
Stephen was employed by a recycling plant for seven years.  Now he is a pallet maker with an industrial services firm.  He is also a freelance carpenter.
These roles are due to him gaining bench joinery and site carpentry qualifications.
"Working in the recycling centre was physically demanding," explained Stephen.  "I would feel the strain in my legs and back.  The money was good and I received a bonus.  However I knew this wasn't where I wanted to be long-term."
Stephen left his job and started earning money as a landscape gardener and window cleaner.  Thanks to his college courses, he was soon taking on carpentry-based work too.
"I started off making plant boxes for relatives and other people," said Stephen.  "Then someone asked me to make them a table.
"After this, I made l-shaped garden seat furniture from scratch which I cut by handsaw.  I started this from a 3×2 frame and produced my own furniture drawing plans for it.
"It's all taken off.  I'm doing much more woodwork and carpentry now."
Stephen is also making wooden pallet boxes for a timber services supplier.  He has become more aware of the quality control measures within the trade and how to utilise these himself.
"Speed is important when putting wood pieces together, but you also have to take the time to get your measurements right," explained Stephen.  "The wood should be treated as well.
"No-one wants their customer to send things back to them because the labour just isn't enough."
When he thinks about the work life balance he is enjoying, Stephen admits that he often smiles to himself.
"It's not all about earning lots of money.  You need to do something that makes you happy," added Stephen.
"It's rewarding to know an item I've sold has come from me.
"I hope I have my own business one day.  And I'd love to move abroad in the future."