Spotlight on Talent – Jenny Clarke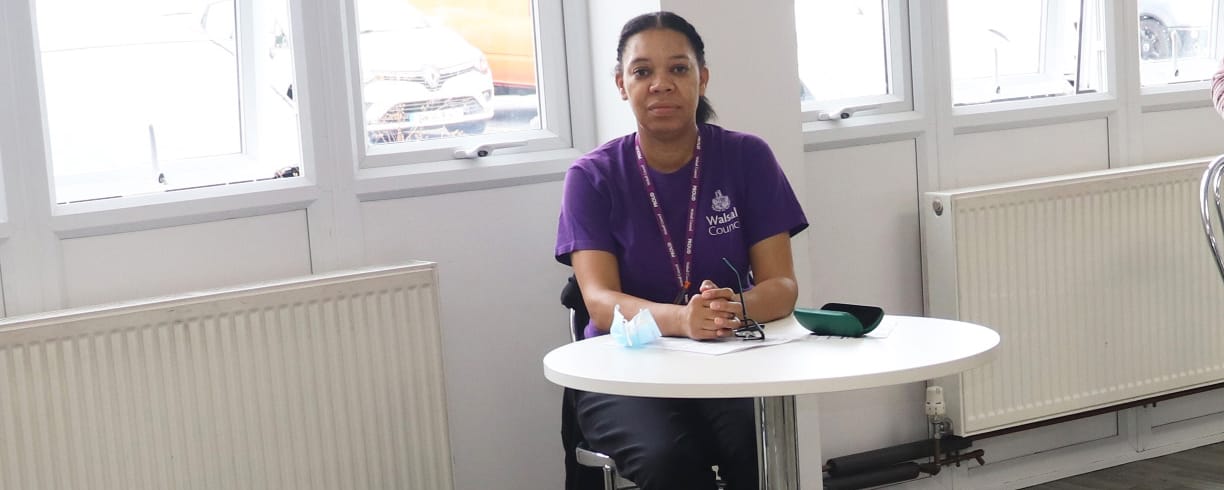 25 years after she first started working in childcare, Jenny Clarke is taking a little time out to gain new skills while exploring a new career direction.
The Connecting Communities project delivered by Walsall College is helping her consider a range of options.  It has also encouraged her to start studying.  She is partway through a distance learning course in business administration principles.
In summer 2020, Jenny was made redundant from her managerial role in a children's centre run by Walsall Council.  It was a role she had been in for 12 years.
"I partly expected to stay at the children's centre until I retired," said Jenny.  "But I was aware that children's services funding was being cut all the time.  I knew it would soon be time for me to have to move on.
"I've since been thinking carefully about other jobs I might like to do and how to start working again.  I don't have any recognised business administration qualifications or experience.  My course feels like it's a useful thing to be studying.
"I've always liked the idea of setting up my own childcare provision.  This might be something I do in future."
Connecting Communities is helping Jenny with job searches – offering her advice on CV preparation and going through interview techniques with her.  Not only is this providing her with the confidence to present herself to others as a viable job candidate, it's also teaching her the importance of job interview preparation.
All in all, Jenny says she is grateful for the help she is receiving and is open to experiencing other new things.