College helps to expose businesses to job seekers
More than a thousand people turned out to the Walsall Works EXPO, which was held at Walsall College's Business and Sports Hub.
The event was attended by more than 80 employers and training providers, including B&M Stores, The Mercian Regiment and Whitehouse Cox.
Visitors were offered job, training and apprenticeship opportunities throughout the day, from 10pm to 4pm.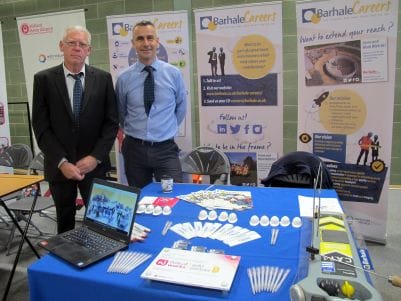 Walsall College's Business Training Solutions team offered job seekers information about the training and support it offers to help adults and business upskill.
The fair was organised by Walsall Council's Employment and Skills team, in partnership with DWP and The View programme.
James Norris, Assistant Principal for Commercial Development at Walsall College, said: "Driving prosperity in Walsall is one of our key priorities so we are delighted that so many local companies had the chance to potentially grow their business with this networking event."
Walsall College are now enrolling for courses, as well as offering careers advice and guidance on all the options available. For more information about enrolling on a course at Walsall College, please call 01922 657000.