Apprentice signmaker brands up college for National Apprenticeship Week 2022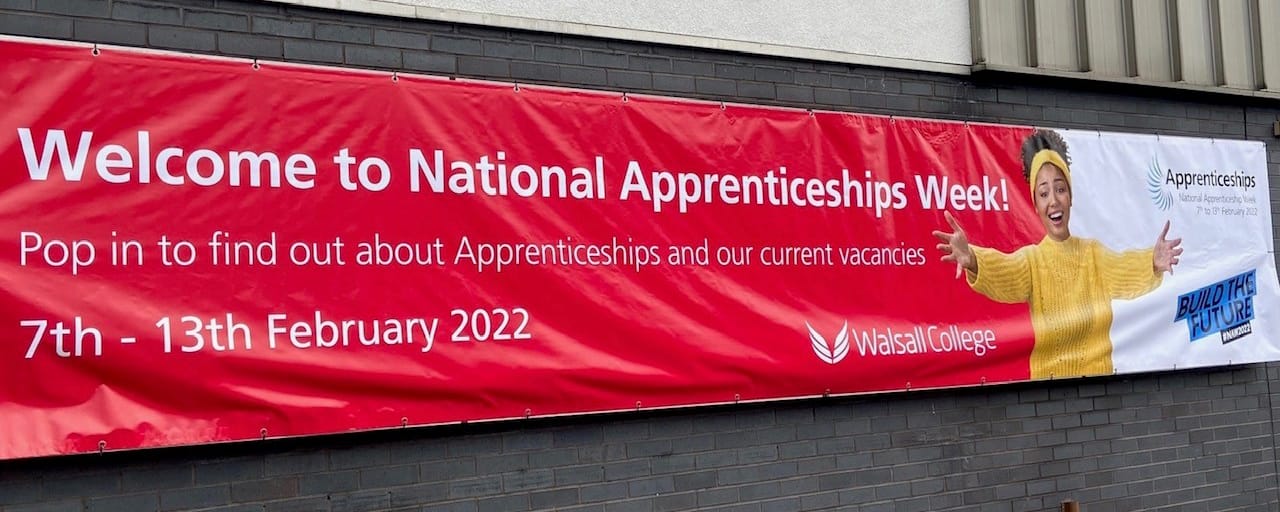 Walsall College's promotional outdoor banner for National Apprenticeship Week 2022 is the work of apprentice signmaker, Tristan Miller.
The 25-year-old who works for Brighton-based, The Sussex Sign Company was the winner of a creative brief set by the college as part of their week-long celebratory activities.
"Artwork design and planning is something covered in-depth as part of my Apprenticeship Standard qualification, so it was a natural thing to be involved in" said Tristan.  "Once I'd looked through the brief, I went over the notes I'd made during one of my online lectures and came up with a basic outline I knew would tick all the boxes.
"It helps that my partner is a designer too.  It meant I had an even better idea of how to go about it.
"Winning the brief is brilliant – both for me and the company."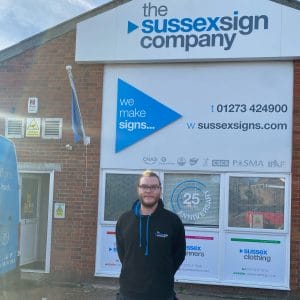 Tristan joined The Sussex Sign Company in October 2021 after previously working in a bar.
"I'm a huge fan of the variety and unpredictability of the work I'm doing now," Tristan added.  "One day I could be in our workshops, the next, out and about in the sunshine putting up shop fronts.
"It's hands-on work where there's lots to experience and enjoy.  We also have a range of commercial clients who ask us for different things.
"Overall, I think an Apprenticeship is a good option for anyone looking to start a new career to earn some money and receive qualification while they do it."