Our signmaking apprenticeships provide work-based training for young people and adults to carry out key technical and operational roles within the signmaking industries.
The nature of the work varies with each employer, but it typically involves machining, joining, engraving, etching, hand decorating, spray painting and screen-printing.
Walsall College has established a national reputation for delivering signmaking courses and works with various employers across the UK.
You'll learn many diverse skills, from graphic design through to electrical engineering and incorporate materials such as perspex, vinyl, plastic, metal and glass. We'll also teach you how to design signs; prepare different types of surfaces; cut out and build plastics into letters and logos; use digital technologies and install signs. Come sign up to signmaking with us.
Where this course can lead
Signmaking apprentices at Walsall College have been receiving gift...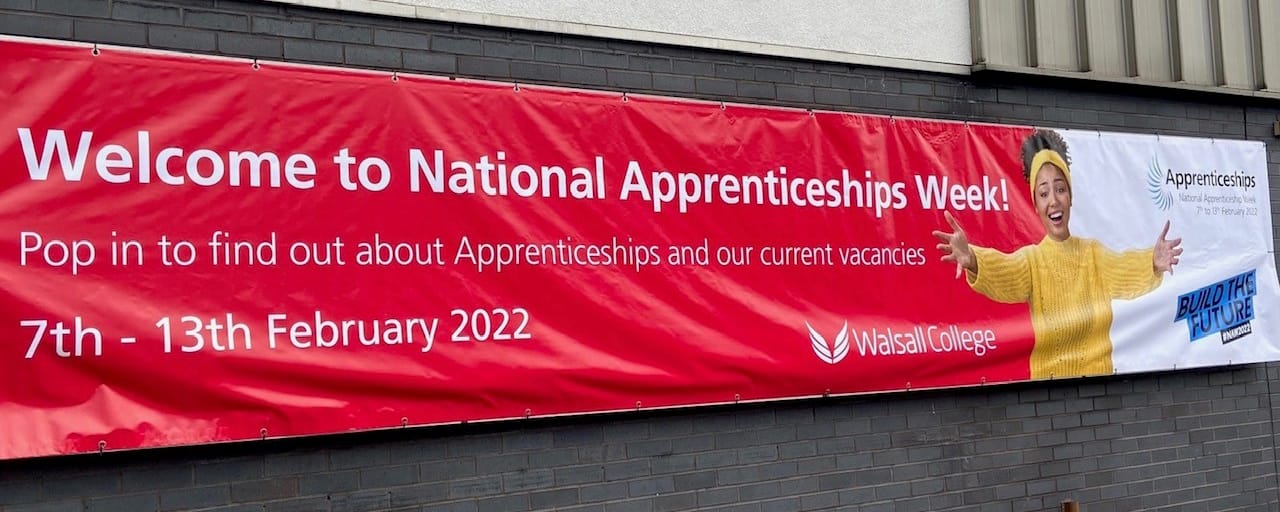 Walsall College's promotional outdoor banner for National Apprenticeship Week...