If you know you're destined for stardom on stage and screen, we can help you gain a full skillset that'll prepare you for any role! We offer a practical course that covers singing, acting and dance, as well as technical theatre skills that'll help you no matter what side of the stage you stand on.
You'll work with multitalented lecturers and professional directors, choreographers and musical directors from around the world, helping you develop your natural talents to a highly advanced level.
We'll offer you the chance to specialise in the areas that most interest you, developing your creative ideas and producing your own work to help you focus on where your skills lie.
You'll work in small group workshops that focus on you as an individual, with one-to-one sessions available to help you learn too. If you've got the talent, we've got the experience and facilities to nurture it to success in the industry. Our stage awaits you…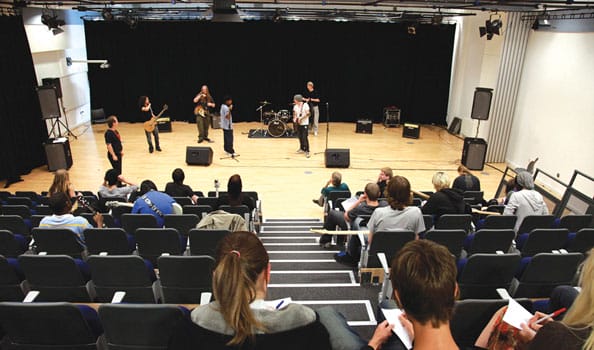 Where this course can lead
The reading achievements of 93 students came under the...
Walsall College's Performing Arts and Creative Media students helped...