Interested in a career that takes you around the world? Our travel courses can help you land your dream job. First-class staff are in high demand and we can support you in gaining the skills to make your career take off. Job opportunities include: cabin or ground crew, travel or airline agent, pilot, hotel and visitor attraction staff.
We work with some of the biggest names in the travel industry: Virgin Atlantic, British Airways and Co-Operative Travel just to name a few. This means that when vacancies become available, you'll be the first to know about them. You'll also receive tips from the experts on how to stand out from the crowd during recruitment days and have the opportunity to see the world on enrichment trips while you study with us.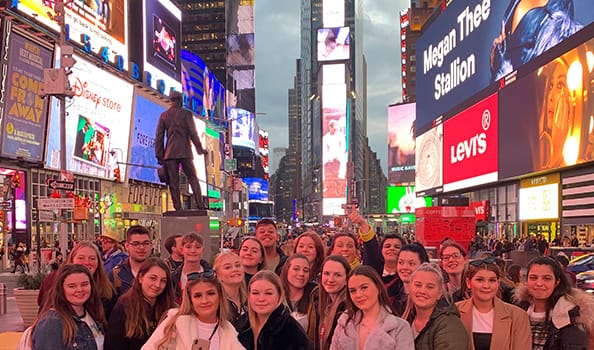 Where this course can lead
A Walsall College lecturer has been twice recognised for...

Travel and tourism students at Walsall College put their...