An Exceptional Place to Work
We want Walsall College to be a place where people feel engaged and are inspired to be the best they can be. Our culture and values set our tone and our success does not just come from what we do. It's how we do things and why they really matter.
Walsall College has several sites and also delivers via local community venues too. Work for us and you will be joining an exciting and vibrant environment where you have the support of a great team, where working relationships between staff and students are very strong and create a friendly, inclusive and safe environment for all.
Our exceptional facilities offer a stimulating learning and working environment, which is enhanced by staff who are committed to providing the best student experience.
Please click on the logos below for further information:
We offer non academic staff the opportunity to join the Local Government Pension Scheme (LGPS). The scheme offers pension and tax lump sum benefits on retirement, as well as 3 x pensionable salary life assurance benefits. Walsall College contributions for the LGPS Scheme is 16.3%.
We are a member of Tommy's Pregnancy at Work which is a charity that supports parents-to-be offering expert advice and knowledge on a range of different matters.
Create a safe and supportive environment for LGBTQ+ employees within Walsall College.
Provide a space for LGBTQ+ employees to support each other, express concerns they may have, and spend time around people who understand their experiences.
Promote understanding and allyship among our workforce.
Advocate for equality and inclusivity in all aspects of our organisation.
Celebrate the contributions of our LGBTQ+ team members.
We encourage every member of the Walsall College family, regardless of sexual orientation or gender identity, to get involved. Whether you identify as LGBTQ+ or as an ally, your voice and support are welcomed.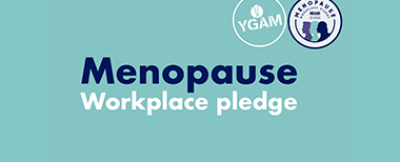 Walsall College has signed the Menopause Workplace Pledge and take positive action to support anyone going through the menopause. As part of our commitment, we want to actively support those directly affected by the menopause, talk openly, positively and respectfully about the menopause and recognise that it affects our staff and provide support. We hold regular Menopause Meet Ups that are run as an open, respectful, safe space for staff to express their views freely and we actively encourage anyone to attend, including men and women of any age.