Our Broadway Campus is an exclusive space just for music students. Set in a listed building with its own grounds and just off Wisemore Campus, students have access to state of the art instruments to enable them to perfect their musical talents.
Address:
Broadway Campus
Littleton Street West
Walsall
WS2 8ES
Rehearsal rooms and recording studios give individual artists, bands, DJs, producers and engineers to the chance to create original material, plan performances and collaborate on all kinds of projects with one another.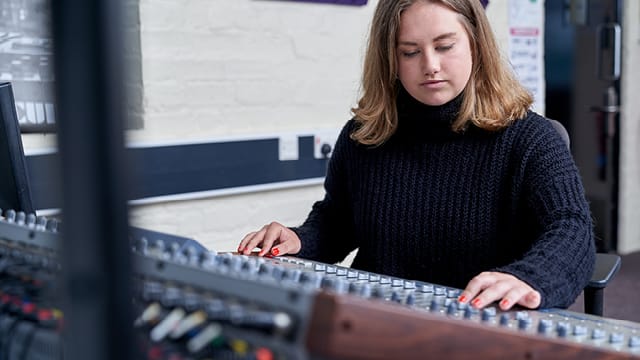 Our professional recording studio gives aspiring producers and engineers to record and edit music.