If your dream is to see your designs on a catwalk or in stores, our fashion courses can help you turn your dream into a reality with your dress to impress designs.
Our facilities for fashion are some of the best - we have two fully equipped fashion studios with large pattern cutting tables and production rooms with lockstitch and overstitch machines and industrial steam irons, as well as Lectra Fashion, an IT software used my many leading fashion companies.
As well as having access to industry standard equipment, you'll be taught by industry experts, who've all had impressive careers within the world of fashion. You'll be able build up a portfolio of work while developing your skills, while our end of year catwalk show will give you a chance to turn people's heads and really showcase your talents.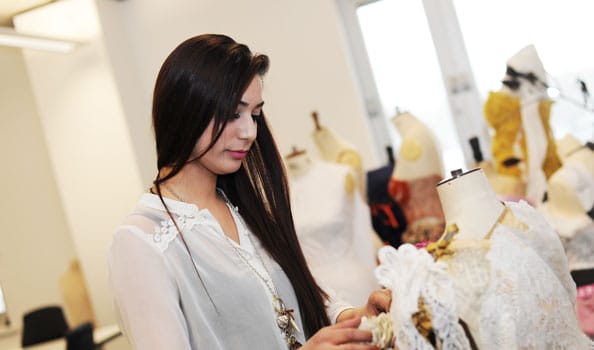 Where this course can lead
Just five days into their course and showtime has...