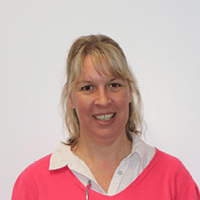 Jo Hughes
Governor
Jo is the Tutorial Co-ordinator for across the college, but has been involved with Walsall College since 2002. She studied to become a Sports Therapist and her previous military experience enabled her to become a Lecturer in Public Services. During her time at the college, her roles have also included being a safeguarding officer, a mentor to staff and a union representative.
Jo's family has a military background and has lived in both the UK and Germany. By 2 months old she had moved to Germany and has since lived in 16 different towns/cities.
Her hobbies include cycling and she would love to ride the Tour de France one day.
Jo was appointed as Academic Staff Governor on 13 December 2018.