Travel students host activities at local tourist attraction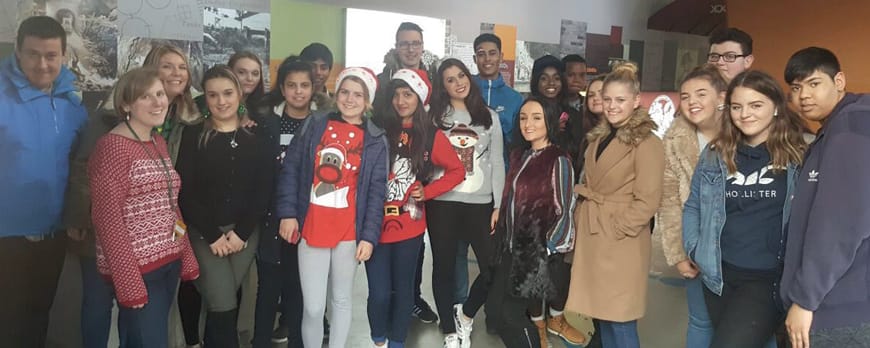 Walsall College Travel and Tourism students brought some festive spirit to Dudley Canal and Tunnel Trust over Christmas by organising a range of themed craft activities for families to take part in included face painting, making Christmas cards and decorations.
This is the second event at The Trust this year that Level 1 and 2 students have been invited to plan and host activities for. In October students supported The Trust's special Halloween Scarefest programme which was well received by visitors.
Travel and Tourism Lecturer, Kelly Bunce, said: "It is a great testament to our students that they were welcomed back based on their tremendous efforts and success of the Halloween events.
"Again the Christmas activities proved very popular with children and their families and the feedback was extremely positive.
"It has been another great experience for students in applying their skills in real work settings, which is a key part of the course.
"We are always looking at ways we can work with across areas of tourism industry and this is a good opportunity for learners to see what is involved in working in heritage tourism as well as learn about the history of our local area."
The students also had the chance to experience the attraction as visitors by going on a boat trip and seeing a pantomime performed in the tunnels.