Students recognised at Photography Competition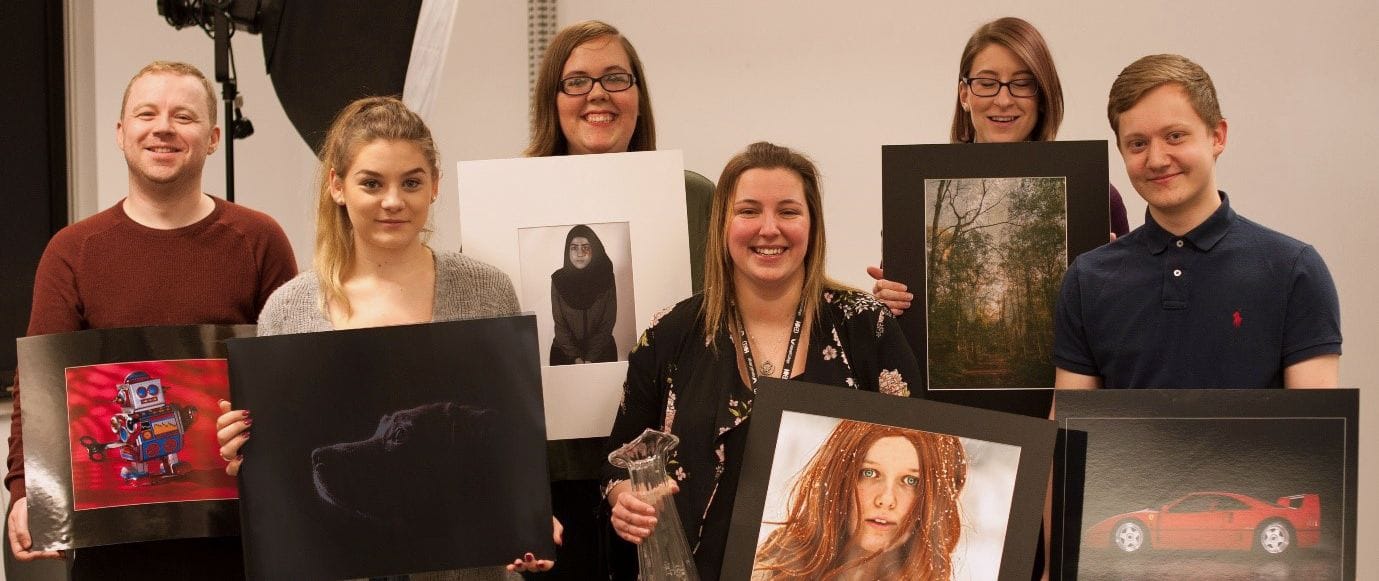 From left: Kristofor Green, Alex Mole, Shannon Hales, Gemma Palmer, Jo Plimmer, Luke Smith
A photography student from Walsall College was crowned winner of both the student and professional categories at a regional competition organised by the British Institute of Professional Photography (BIPP)
Gemma Palmer, who is studying a BA Top-Up degree at the College, came on top for her captivating images, which was compared to the iconic 'Afghan Girl' by Steve McCurry.
The BIPP Regional Competition is one of the most established competitions in the photography industry and it attracts some of the best talent every year in both the student and professional categories.
A number of other talented photography students were recognised at the event. Following a tough judging process, with competition from a number of top universities, HND students, Guyvor Weals and Christie Burton were awarded with merits in the student category. Gemma and Jo Plimmer, also studying a BA Top-Up degree, not only received merits in the category, but were also awarded first merits for other images they submitted.
BA student Shannon Hales and Alex Mole (HNC) also received a first merit, whilst Luke Smith (BA) and former Degree students, Kristofor Green and Tracey Watkins were awarded prizes in the professional categories.
The college was accredited with affiliation to the BIPP in 2013 in recognition of the professional teaching standards on its Photography courses.
The BIPP is an internationally recognised qualifying organisation with over 100 years of experience in supporting photographers, and only a handful of institutions across the UK have gained BIPP affiliation. The core aims of BIPP are to train, qualify and support professional photographers.
Photography Lecturer at Walsall College, Ian Male, said: "This is the fifth consecutive year our students have achieved success in this prestigious competition. We are delighted their talents have been recognised."

Alan Tyler, Head of Curriculum for Photography, said: "We are committed to working in partnership with professional bodies to ensure students gain the highest level of skills in line with industry standards, and we are delighted that their talents have been recognised by the BIPP.

"Encouraging students to enter industry competitions is an important element of all our HE photography courses to ensure their skills are challenged and stretched, so they can achieve their full potential."
For more information about enrolling on a course at Walsall College, please call 01922 657000.