Science students sharpen their career focus at Big Bang Fair
Walsall College's Applied Science students took part in a range of exciting activities during the NEC's Big Bang Fair, exposing them to an array of careers they can pursue within STEM (science, technology, engineering and maths).
The award-winning event aims to show young people aged 7-19 years-old the opportunities available through a combination of exhibits, interactive workshops and careers information from STEM professionals.
The Level 2 and 3 students tried out a wide range of activities, including extracting DNA, building salt bridge cars, running through a time tunnel and experiencing how it feels to wear a hearing aid. They also had the opportunity to speak to universities and large companies about courses and apprenticeships they provide.
Career advisers were also present to offer impartial advice and freebies were handed out to visitors.
Mark Pemberton, Head of Curriculum for Science, said: "As a College, we are committed to helping our students find careers that are suited to their interests and strengths.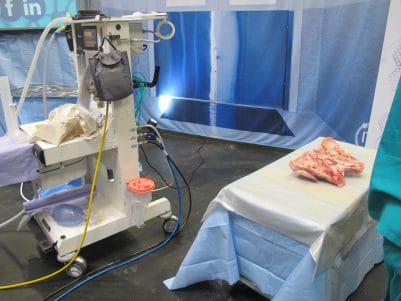 The Big Bang Fair was a great opportunity for our students to find out about opportunities that are linked to what they have learnt in their studies, as well as those in areas they would like to pursue after their studies.

Many of our Applied Science students found the visit extremely useful, and now have more focused vision as to what they plan to do once they complete their studies here."
For more information about enrolling on a course at Walsall College, please call 01922 657000.