Restaurant Give Students a MasterChef Style Challenge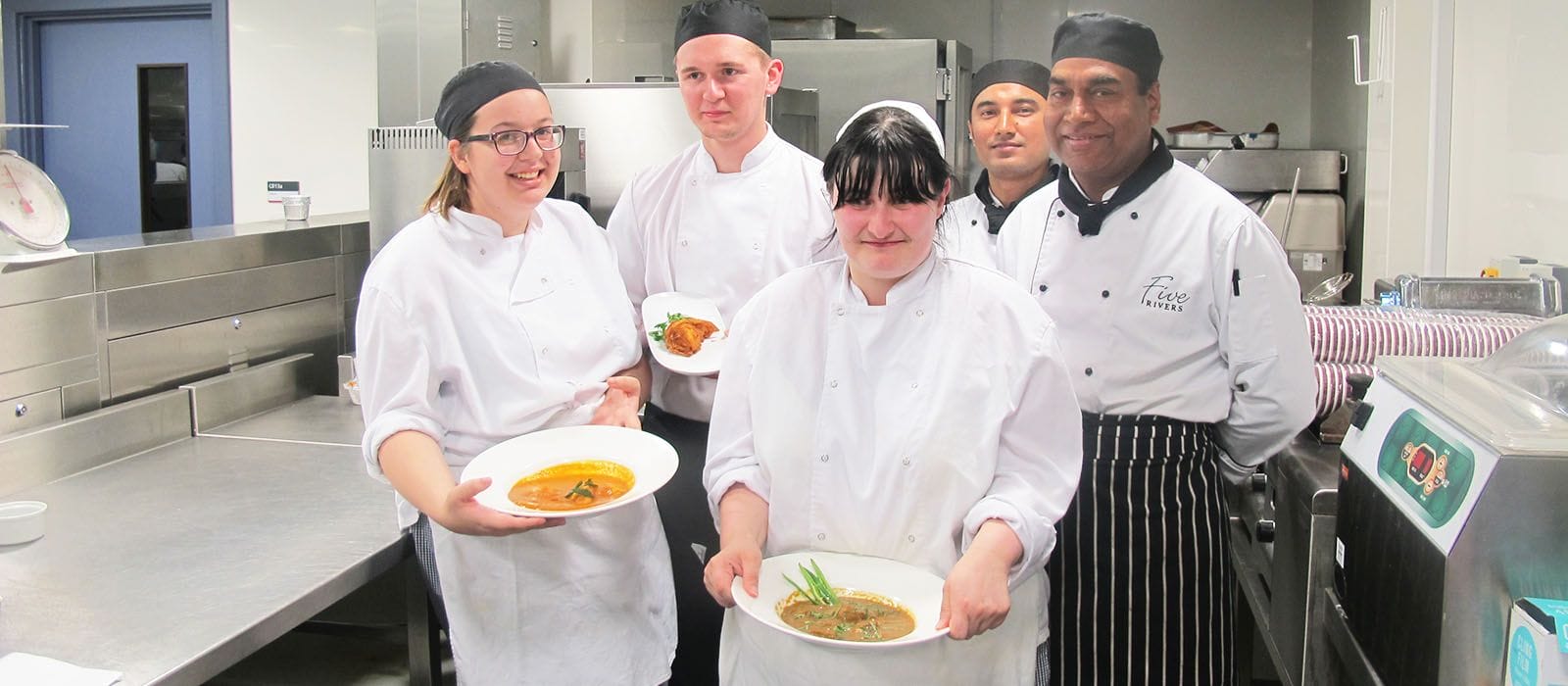 Walsall College Hospitality and Catering students took part in a MasterChef style cookery challenge hosted by professional chefs from Five Rivers á La Carte restaurant in Walsall.
Award winning Group Executive Chef at Five Rivers, Rashpal Sunner, who has prepared food for the likes of Tony Blair and Bill Clinton, and Sous Chef, Shiva Mahat, showed students how to make a series of popular dishes served at the fine-dining north Indian restaurant.
Students took note as they learnt the ingredients and techniques required to make Lasani Chilli Duck, Onion Bhajee's and Goan Fish Curry.
The budding chefs then battled it out to recreate the dishes for the professionals to taste and give their review.
Rashpal Sunner, Group Executive Chef at Five Rivers, said: "We were very impressed with the high standard and authenticity of the dishes that the students created; some of dishes would not be out of place if they were served in our restaurant."

Curriculum Manager for Hospitality and Catering at Walsall College, David Higgins, said: "This was a great opportunity for students to test their catering skills against industry standards and receive advice from professionals currently working in the sector.

"Many students are now going out on work experience placements as part of their course, so sessions like these are very valuable in helping them to develop their skills and prepare for real working environments."