College Art Course Used to Showcase Best Practice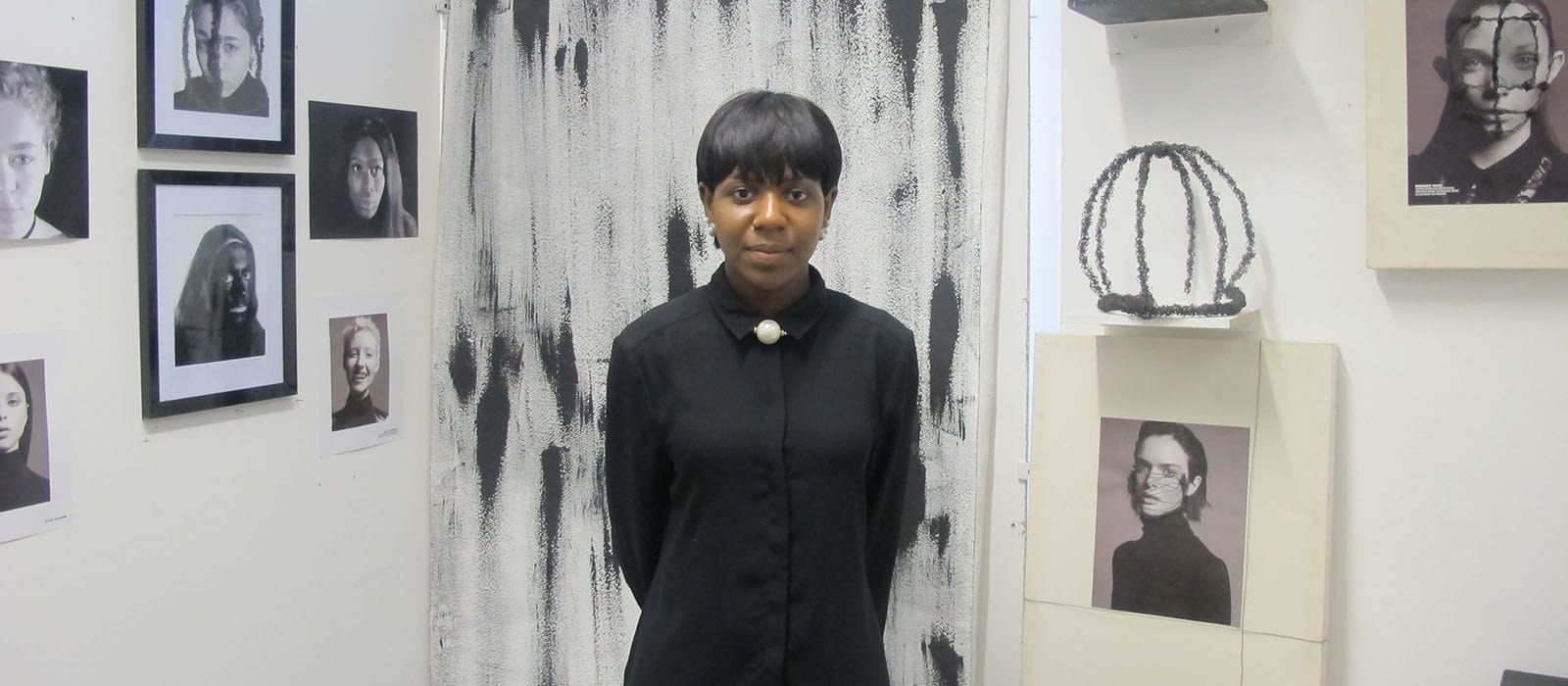 Walsall College's Foundation Art and Design course has been used as a case study to showcase best practice in the sector by awarding body, Pearson on its website.
Pearson Art, Design and Media Subject Advisor, Susan Young, recently visited the college and commented: "I was very impressed with the way in which the course was delivered and Walsall's deep understanding of the ethos of this course. I had no hesitation in commissioning the tutors to write a case study to help other centres looking at running this course."
The Level 3/4 course is an intense one-year programme ideal for students looking to develop their career in the sector via a higher education route. The course follows BTEC and A Level courses and is well respected by art schools and universities, with many listing the qualification as an essential entry requirement.
Over the last 5 years, around 95% of students who have completed the course at Walsall College have progressed on to higher education or in to employment.
Following the course, students have gone on to study a range of different art related university degrees including architecture, graphic design, fashion, animation, interior design and fine art.
Alan Tyler, Curriculum Manager for Creative Industries at Walsall College said: "Our pre-degree foundation art and design course is a great vehicle for students to explore a range of different mediums and then choose a specialist pathway for their final project. It also encourages independence in their work in preparation for study at a higher level.
"There is a strong culture of progression on this programme as the course is highly recognised by the competitive universities and art schools. Over the years we've also seen a number of students progress to the prestigious schools including London College of Fashion and Goldsmiths, University of London."
Former student, Sakina Gallaway, 20, said: "After sixth form I applied for university but didn't get into any of the ones I wanted and a lot of them required me to do a foundation course.
"Walsall College helped me to develop my fashion skills and now I'm studying Fashion Styling and Photography at the London School of Fashion, which has produced some great designers. Getting accepted on to the course felt incredible and it's all down to the fact that I did this foundation course."
Alan Tyler added: "Students who enrol on this course come from a range of different pathways. The majority either already have an A-level in art but want more experience before going to university or initially studied non art related courses after their GCSEs but want to explore their passion for the subject."
Meera Popat, 18, who completed the course this year said: "I did my A-levels in History, Psychology and Literature at school, but regretted my decision not to do Art. When looking at different options, this one-year course seemed like the ideal way to build up my portfolio and work towards a career in the industry.
"I feel like I've come a long way since I started and I'm now looking forward to studying Fashion at Birmingham City University."
Ends