Spotlight on Talent: Kimberley Jones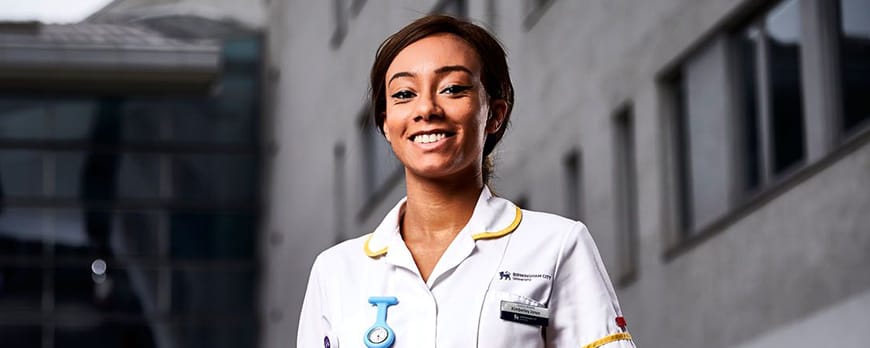 Kimberley Jones
Level 3 Health & Social Care
"Studying Health & Social Care has given me the qualifications to study my dream course."
Studying Health and Social Care at Walsall College was just the first step on Kimberley's dream career path. Since finishing her course, the aspiring midwife has secured a place at Birmingham City University studying Midwifery.
"My health and social care course has set me up for the future. Regular placement experience helped me to develop my confidence as a professional, as well as my communication skills and team work. It's also given me the qualifications I needed to study my dream course which I love and enjoy so much.
"I really enjoyed my placement as I was able to gain experience on nursing wards and within a playgroup, providing me with insight into different health and social care settings. Whilst studying at Walsall College, I carried out a placement in Iringa, Africa for two weeks, assisting with natural births and cesarean sections. Here I was able to shadow a midwife around a hospital to experience midwifery in a different culture and country.
"My long term career goals are to qualify as a midwife before working within a hospital for three years. I'd then like to complete a Master's Degree in Midwifery to enable me to become a specialist midwife in either diabetes or teenage pregnancy."